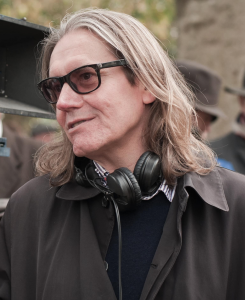 Stephen Woolley – Producer
Stephen Woolley is a British film producer and director, whose prolific career has spanned over three and a half decades, for which he was awarded the BAFTA award for Outstanding British Contribution to Cinema in February 2019 along with his partner Elizabeth Karlsen, with whom he currently runs the production company, Number 9 Films. As a producer, he has been Oscar-nominated for THE CRYING GAME (1992), and has also produced multi-Academy Award-nominated films including MONA LISA (1986), LITTLE VOICE (1998), MICHAEL COLLINS (1996), THE END OF THE AFFAIR (1999), INTERVIEW WITH A VAMPIRE (1993), and CAROL (2016).
Woolley's first film as a producer was THE COMPANY OF WOLVES (1984), but his career began earlier in 1976 as an usher at London's art-house cinema The Screen on the Green in Islington. He then joined film collective The Other Cinema in the West End of London, before going on to own and run his own repertory cinema, The Scala Cinema. In 1981 it relocated to King's Cross. At the same time, he established Palace Video in partnership with Nik Powell to distribute the types of cult cinema and international art films that had been the core of his cinema programmes. Palace Video titles included Lynch's ERASERHEAD (1977), Jarman's THE TEMPEST (1979), and Herzog's FITZCARRALDO (1982). It later grew into a theatrical distribution company, where Woolley was behind the UK releases of French cult film DIVA (1981), Raimi's THE EVIL DEAD (1981), Ōshima's MERRY CHRISTMAS, MR. LAWRENCE (1983), Wenders' PARIS, TEXAS (1984), the Coen brothers' BLOOD SIMPLE (1984), Reiner's WHEN HARRY MET SALLY (1988) – as well as films by John Cassavetes, John Waters, Mike Leigh, Ken Loach, Peter Greenaway, Fassbinder, and Bertolucci.
Palace Pictures moved into film production in 1984 with its first feature THE COMPANY OF WOLVES – directed by Neil Jordan (the first of many films Woolley and Jordan would later make together). Many of Palace Pictures' projects were first supported by Channel 4, and Woolley also helped establish many first-time directors including Michael Caton-Jones and Richard Stanley. Woolley established an association with Miramax, which distributed a number of Palace films in the United States, including SCANDAL (1989), A RAGE IN HARLEM (1991), HARDWARE (1990) and THE CRYING GAME (1992).
Woolley and Powell went on to found Scala Pictures, where they made BACKBEAT (1994), LITTLE VOICE (1998), TWENTY FOUR SEVEN (1997), and a series of low budget UK features. Simultaneously, he secured a two-picture deal with Warner Brothers and made MICHAEL COLLINS (1996) and THE BUTCHER BOY (1997) with Jordan after the worldwide box office hit of INTERVIEW WITH A VAMPIRE (1993). They also made IN DREAMS (1999) for Dreamworks and THE END OF THE AFFAIR (1999) for Columbia Pictures.
In 2002, he co-founded Number 9 Films alongside producing partner Elizabeth Karlsen. Under the Number 9 Films banner, he recently produced CAROL (2016), directed by Todd Haynes, starring Cate Blanchett and Rooney Mara, as well as co-producing Paolo Sorrentino's YOUTH (2016) – both of which premiered at the 2015 Cannes Film Festival to critical acclaim. CAROL earned Rooney Mara a Best Actress award at Cannes and went on to receive six Oscar nominations, including Best Actress in A Leading Role and nine BAFTA nominations, including Best Film. YOUTH went on to win Best Film, Best Director and Best Actor at the EFA Awards and an Oscar nomination for Best Original Song.
Woolley's previous Number 9 projects include BYZANTIUM, starring Gemma Arterton and Saoirse Ronan, directed by Neil Jordan; HYENA, by director Gerard Johnson; WHEN DID YOU LAST SEE YOUR FATHER? starring Jim Broadbent and Colin Firth; HOW TO LOSE FRIENDS & ALIENATE PEOPLE starring Simon Pegg and Kirsten Dunst; SOUNDS LIKE TEEN SPIRIT; PERRIER'S BOUNTY starring Cillian Murphy; Mike Newell's GREAT EXPECTATIONS, adapted by David Nicholls and starring Ralph Fiennes and Helena Bonham Carter, and MADE IN DAGENHAM starring Sally Hawkins and Bob Hoskins, which was nominated for four BAFTAs and was adapted into a West End musical starring Gemma Arterton. In 2005, Woolley made his directorial debut with the acclaimed, award-winning sixties biopic STONED, the story of Brian Jones, who founded the Rolling Stones.
Recent releases include THEIR FINEST, directed by Lone Scherfig and starring Gemma Arterton, Sam Claflin and Bill Nighy; THE LIMEHOUSE GOLEM, starring Bill Nighy and Olivia Cooke, and directed by Juan Carlos Medina; ON CHESIL BEACH, directed by Dominic Cooke and starring Saoirse Ronan; and COLETTE, directed by Wash Westmoreland and starring Keira Knightley, and Dominic West. COLETTE premiered at the Sundance Film Festival.
Stephen has been a member of the American Academy for twenty-five years and was chairman of the BAFTA Film Committee for ten years. He also writes articles and reviews for films for various publications including The Guardian, The Observer, and Sight and Sound.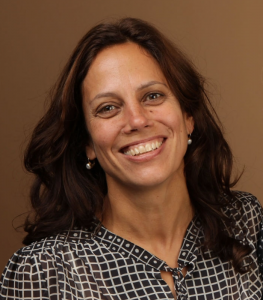 Elizabeth Karlsen – Producer
Elizabeth Karlsen is an internationally renowned, award-winning producer, who co-founded the leading independent UK based production company Number 9 Films in 2002 with partner Stephen Woolley. In February 2019, Elizabeth and Stephen jointly received the highly prestigious and coveted BAFTA Award for Outstanding British Contribution to Cinema.
She has produced some of the most celebrated independent films in the US and Europe including: Todd Haynes's CAROL (nominated for 6 Academy Awards®, 6 Golden Globe Awards and 9 BAFTA Awards) Mark Herman's LITTLE VOICE (winner of a Golden Globe Award, nominated for 1 Academy Award®, 6 Golden Globe Awards and 6 BAFTA Awards)Neil Jordan's THE CRYING GAME (winner of an Academy Award®, a BAFTA Award and nominated for 6 Academy Awards®), MADE IN DAGENHAM (nominated for 3 BAFTA Awards) and Phyllis Nagy's MRS HARRIS (nominated for 12 Emmy® Awards, 3 Golden Globe Awards and a PGA Award) and Wash Westmoreland's COLETTE (Nominated for 4 BIFA's and an Independent Spirit Award). Other work includes: ON CHESIL BEACH, written by Ian McEwan and directed by Dominic Cooke; THEIR FINEST, directed by Lone Scherfig; THE LIMEHOUSE GOLEM written by Jane Goldman and directed by Juan Carlos Medina, GREAT EXPECTATIONS, written by David Nicholls and directed by Mike Newell, THE NEON BIBLE directed by Terence Davies and BYZANTIUM directed by Neil Jordan and as co-producer Paolo Sorrentino's YOUTH (nominated for 1 Academy Award® and winner of 3 European Film Awards). She has had multiple films selected for Palme D'Or competition in Cannes and premieres in international film festivals including TIFF, LFF, NY and Sundance. Her work with Stephen Woolley has garnered a total of 52 BAFTA nominations and wins and 20 Academy Award® nominations and wins.
In addition to film work, MADE IN DAGENHAM: THE MUSICAL opened in London's West End in 2014 starring Gemma Arterton.
Elizabeth has served on the board of The Edinburgh Film Festival, the NFTS Gala, the American Academy of Motion Pictures and Arts Events Committee, and was chair of Women in Film and TV UK.